Welcome to Massage at the Lake Day Spa where we offer a variety of massages, facials, and salon services in our beautiful and tranquil facility. You will feel at ease with our team of highly skilled and caring professionals.
Pamper yourself and make Massage at the Lake Day Spa your place to RELAX!
Holiday Greetings from all of us at Massage at the Lake Day Spa and Mountain Maryland Acupuncture!
Ski season is now open at Wisp Resort. We look forward to seeing many of you throughout the winter!
Please note that we will be closed on Sunday, December 25th and Sunday, January 1st. We will be OPEN on Tuesday, January 3rd.
NEW: Mountain Maryland Acupuncture has expanded it's presence here. Acupuncture services can be booked online or by calling the spa. For more information regarding acupuncture please visit our website or call 301-850-2109.
Spa gift certificates are available online and also here in the spa.
Happy Holidays!
Janet & Staff
Mountain Maryland Acupuncture
Al Romaine, M.Ac., LAc.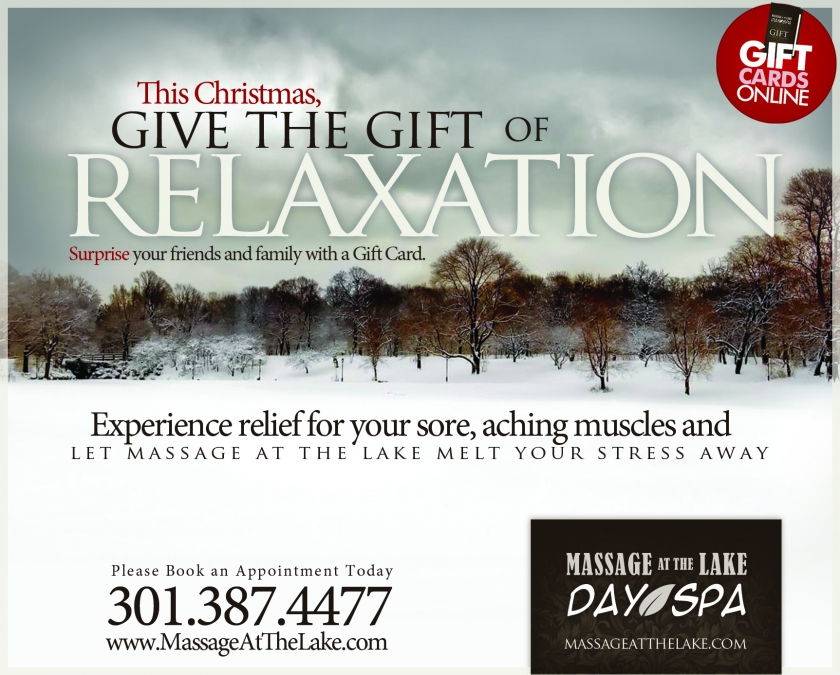 Schedule your appointment via our website by clicking "Book an Appointment" conveniently placed throughout our website. Can't find the date/time you are looking for? Notify our office and we will be more than happy to help!
***
Reservation Policy
Once your online reservation has been completed, our office will follow up via phone to obtain credit card information.
This information will hold your reservation. Missed or cancelled appointments, with less than 24 hours notification, will incur full charges.
.